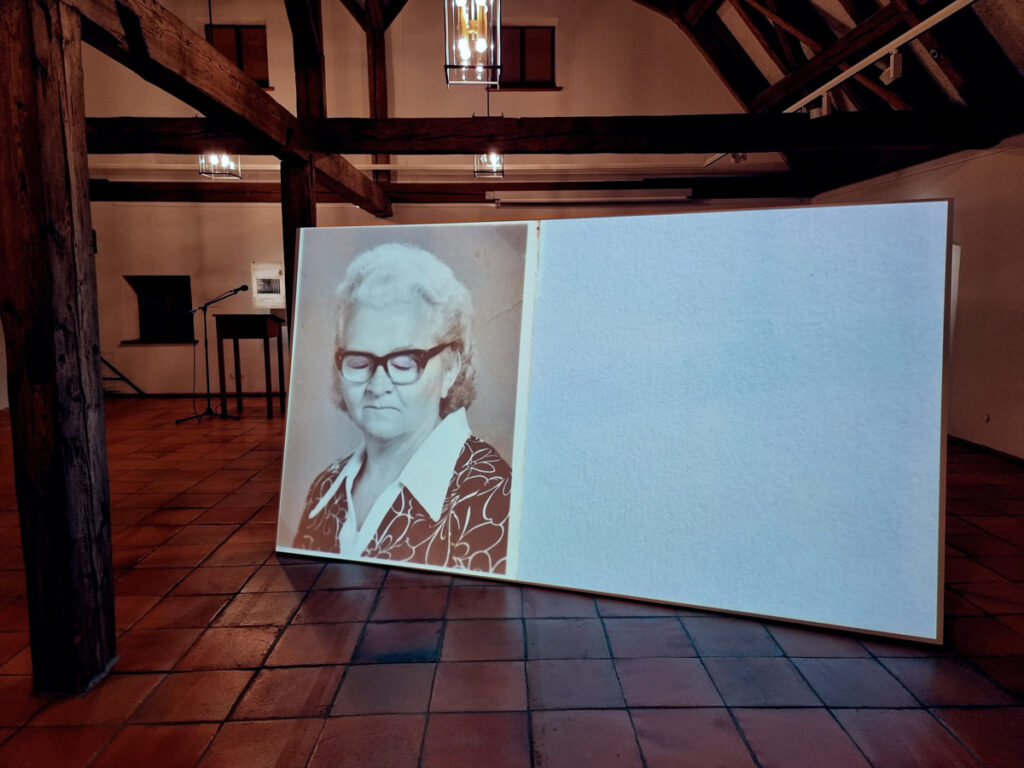 In 2022, the Augsburg District Art Prize in the category of two-dimensional visual arts was awarded for the first time to two artists: Andrea Sandner, who uses colourful stripes to create multi-layered colour spaces in her paintings, and Erika Kassnel-Henneberg, who reflects on complex themes such as memory, identity and homeland in her overall multimedia work. The special exhibition at the Swabian Gallery is thus dedicated to two artists from the Augsburg district who could hardly be more different.
Am Horizont Utopia invites you to engage in the contemplative effect of Andrea Sandner's Horizons and Poles, to follow the visual rhythm of the colour sounds. In the context of this important group of works, other series by the artist such as architectures and overpainted photographs are shown.
The large room on the upper floor offers an insight into Erika Kassnel-Henneberg's diverse oeuvre. In video works, collages and objects, the Romanian-born artist deals not only with role models, but also with her own origins, the question of identity and the significance of memories.
12 May until 2 July 2023
Special exhibition on the occasion of the Augsburg County Art Award 2022, Erika Kassnel-Henneberg and Andrea Sandner Art Award Winners of the County of Augsburg
Vernissage: Thursday, 11 May 2023, 7 pm
Swabian Gallery in the Oberschönenfeld Museum, Oberschönenfeld 4, 86459 Gessertshausen
www.mos.bezirk-schwaben.de
https://www.bezirk-schwaben.de
Visits: 2682
Today: 2
Total: 378090