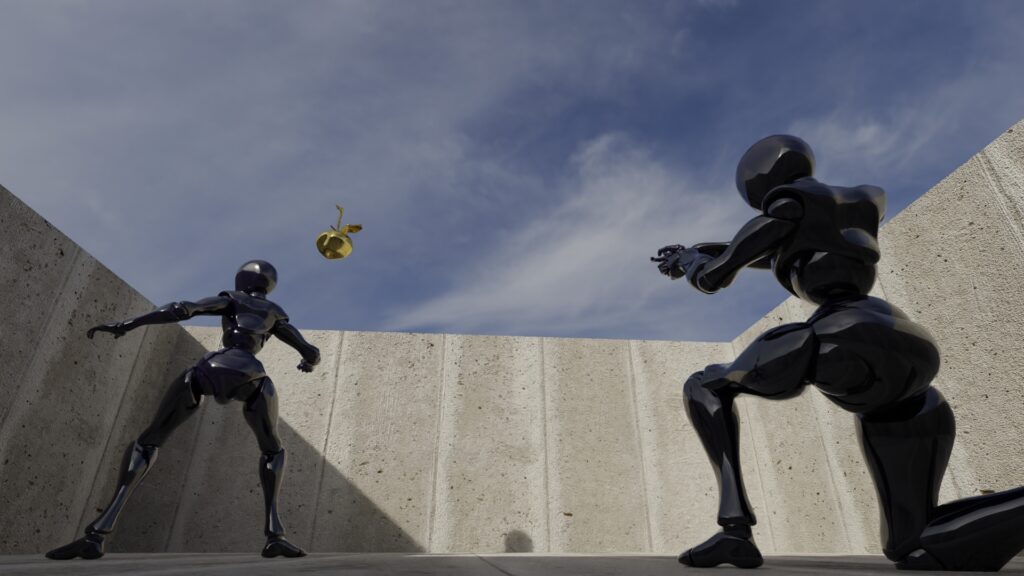 The (golden) apple was and is highly symbolic in many cultures: be it as a symbol for eternal youth, eternal life, for love, fertility, paradise and the fall of man, and most recently as an "item" in the popular game Minecraft. The word "Avalon" has many meanings, but here it refers to the island of Avalon (Gallic-Indo-Germanic abal = apple) from Celtic mythology, which was regarded as paradise.
In an indeterminate room under a blue sky, we circle around two faceless avatars with a golden apple in the middle. Like in a surreal dream, we find ourselves in an endless loop in which the figures display a strange behaviour. Everything seems to revolve around this apple, which in the end remains out of reach for everyone.
1+2: Both videos show the same scene, but from different angles.
This video installation is modified site-specifically. The idea is that the virtual space shows the immediate exhibition environment.
Visits: 3169
Today: 1
Total: 379668