10 February to 26 March 2023, solo exhibition,
Neue Galerie in the Höhmannhaus, Augsburg Municipal Art Collections.
Vernissage: 9 February 2023, 7 pm
Artist talk: 23 February 2023, 6 pm
"Artificial intelligence as a key digital technology of the 21st century is already massively influencing the media information landscape. In the age of deep learning, we are increasingly confronted with AI-controlled applications that intervene in production and economic processes, that are used in medicine and opinion research, in techniques of industrial as well as personal surveillance, but also in digital entertainment fields. AI-controlled apps that generate beings that appear human are freely available. The trade-off between usefulness and risk is a central issue. What will a future balance between nature and technology look like, in which humans retain the upper hand as moderators of a humane society?
In a separate exhibition trilogy, three projects of the Neue Galerie im Höhmannhaus explore these questions. The first is by the Augsburg video artist Erika Kassnel-Henneberg. In her artistic research, she is primarily on the trail of the so-called "Uncanny Valley". The term was coined by the Japanese robotics professor Masahiro Mori (*1927) as early as the 1970s and refers to a hypothesis about our acceptance of artificial, humanoid figures: the more human a figure looks and appears, the higher its acceptance – but only up to a certain point, from which a sudden rejection attitude sets in with the viewer. This phenomenon, known as "Uncanny Valley", and the feelings associated with it are not the same for everyone. Is there such a thing as an inner social rejection mechanism that intuitively wants to protect us from the "fake" of invented, human-like beings?" https://kunstsammlungen-museen.augsburg.de/uncanny-valley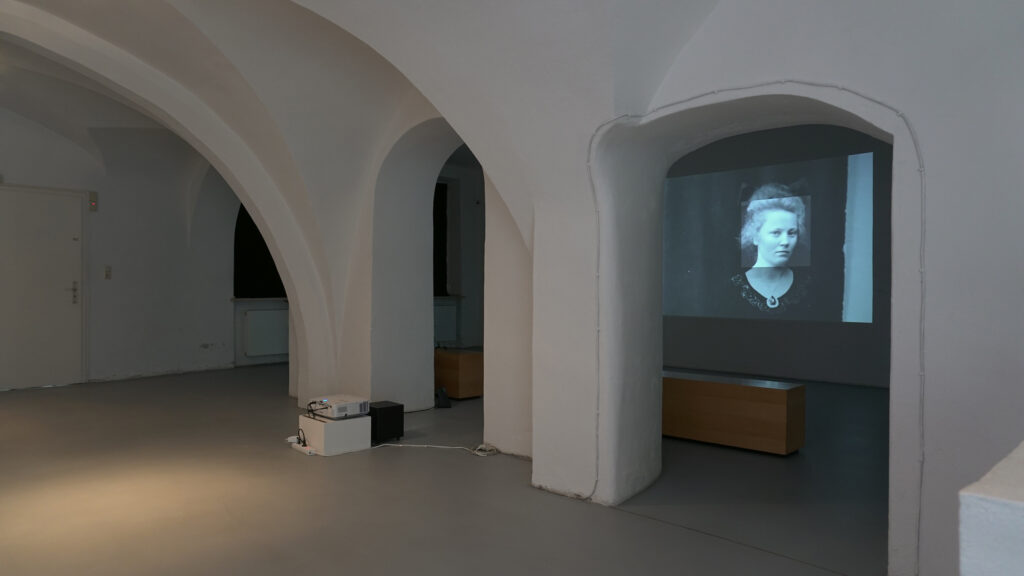 "Even as a child, I never liked looking at wax figures. They looked kind of creepy to me. At that time, electronic prosthetic hands were developed, which triggered the same feeling in me. These experiences got me thinking about robots in general, which led me to write this essay. The Uncanny Valley was my intuition." Masahiro Mori about "The Uncanny Valley"
Vernissage
Artisttalk, 23 February 2023
[apvc_embed type="customized" border_size="2″ border_radius="5″ background_color="" font_size="14″ font_style="" font_color="#938fc5″ counter_label="Visits:" today_cnt_label="Today:" global_cnt_label="Total:" border_color="" border_style="solid" padding="20″ width="220″ global="true" today="true" current="true" icon_position="" widget_template="schattenbox" ]